We Deliver You Home On Time
Steer Towards a Great Work-Life Balance
Dedicated routes
Dedicated trucks
Dedicated to keeping you safe
Our Story
From horse and wagon to World War II and the technological revolution, businesses have trusted SST to deliver on-time since 1913.
Transport Services
Our transport services are tailored to give your business on-time, worry-free delivery.

You Don't Have Time for Mistakes and Delays.
That's where we come in.
Steed Standard Transport offers manufacturers just-in-time delivery with fleets dedicated to making sure your freight arrives on time.
"Excellent carrier to work with. The team working there is top-notch."

— Adam Boyer, Client
"SST has been a huge asset for our company, they often provide timely solutions to issues which are very frequent in today's logistical climate. Their customer service and logistics team are professional and a pleasure to work with, I can honestly say they have gone above and beyond for us when we have been in a jam, and I look forward to continuing to grow our business relationship for many years to come."

— Brandon Burke, Client
Dedicated Service
Single Handling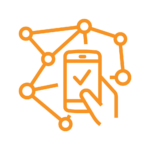 Strategically Located
Real-Time Tracking
Hear what our drivers have to say.
"I have liked my 6 years working here. The owners are the last of good family-based employers."
— Leonard Leasa, Driver
"Great place to work!"
— James Tiegs, Driver
"A very good owner with a very good team to work with"
— Terry Douglas, Driver
"We never have to wait to be dispatched and almost always know what our US backhaul will be prior to leaving."
— Mark Nafziger, Driver
"Great support team, and most importantly the equipment is well maintained making me feel safe when I'm driving down the road."
— Sam Cade, Driver
"There's a sense of pride when your heading down the road in an SST truck."
— Steve Lesouder, Driver
"The owner makes you feel like family not just a number in a big corporate business."
— Josh Lapointe, Driver